Weddings and Social Events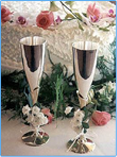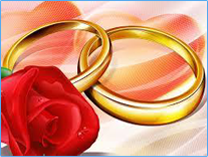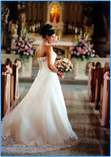 Make Your Wedding Unforgettable
Wedding Entertainment: From Elegant Classical String Ensembles to Upscale Dance bands
Wedding Entertainment
Ceremony Music
Cocktail Hour Acts
Dance Variety Bands
DJ's
Services
Music at your wedding is a very important component to complete your special day. The musical preferences of your guests should factor into your judgment. We offer exceptionally talented and experienced performers for your event, and can help you decide which performers will bring the exact atmosphere you desire. A classical quartet can lend elegance to your ceremony, while choosing a unique act can deliver your personal touch, to the cocktail hour. A dynamic reception band can make your special night truly unforgettable.
Wedding Client Testimonials
Client, Andrei Faji comments on the band's Performance at his wedding.
The Band delivered above and beyond our already high expectations (based on the reviews we read). The band's timing, musical style and ability to read the crowd was literally perfect. On top of that, Jim (their manager) was very professional and pleasant to work with – he really cares about what you want. The music at a wedding is probably the most important aspect to guests and hiring a great band will keep them talking about your wedding long after it's over. I would recommend Chain Reaction to anyone who can appreciate quality music and I'm looking forward to the next time I will have the opportunity to hire them.
Jenny Damm has submitted the following client feedback.
We were blown away by the talent and professionalism of Chain Reaction. Very nice people with a genuine desire to please their audience. Great preparation and follow up leading up to the event… they clearly wanted to ensure that we were 100% happy. All our guests raved about how good they were – even "non dancers" couldn't help but hit the dancefloor. We will definitely consider hiring Chain Reaction for a future event. A big thank you to all of you!!
Customer Ratings On a scale of 1 to 5 (1=lowest, 5=highest),
How would you rate: Chain Reaction in terms of their professionalism? 5
In terms of their overall talent? 5
How accommodating in handling special requests for your event? 5
How strongly would you recommend Chain Reaction to a friend? 5
Your overall satisfaction with the Band? 5
Matthew West has submitted the following client feedback.
For our wedding day we wanted a special touch to ensure the reception delighted our guests. Chain Reaction was that special touch. Being a former musician, and my fiancé being a music teacher, we were very picky about getting a technically good band with the right blend of musical talent and professionalism. I cannot speak highly enough about Chain Reaction, how accommodating they were with our frequent changes (as is the case in wedding planning!) and simply the quality of their music. We would not hesitate to recommend Chain Reaction and hope to book them again in the future.
Customer Ratings On a scale of 1 to 5 (1=lowest, 5=highest),
How would you rate: Chain Reaction in terms of their professionalism? 5
In terms of their overall talent? 5
How accommodating in handling special requests for your event? 5
How strongly would you recommend Chain Reaction to a friend? 5
Your overall satisfaction with the Band? 5
Music Selection For the Special Dances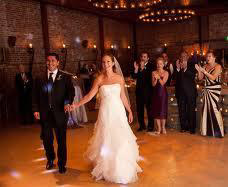 Stage One Promotions will support you in finalizing your wedding day timeline, song selections, announcements and introductions. When selecting music for your specific wedding dances, your personal taste and style is reflected in the music you select. Choosing the music for these events helps you create lasting memories of your wedding day that you will always treasure. Some choices are listed.
Father Daughter Dance Songs
I Loved Her First – Heartland
Butterfly Kisses
Father & Daughter Paul Simon
I Wish You Love – Sinatra
Dance With My Father – Luther Vandross
My Wish – Rascal Flatts
Daughters – John Mayer
A Song For My Daughter – Ray Allaire
Just The Way You are – Billy Joel
Isn't she Lovely – Stevie Wonder
In My Life – Beatles
You Are so Beautiful – Joe Cocker
Mother Son Dance Songs
God Only Knows Beach Boys
You've Got a Friend – James Taylor
Wind Beneath My Wings
Forever Young – Bob Dylan
You Raise Me Up – Josh Groban
Longer – Dan Fogelberg
Never Alone –
What A wonderful World
All You Need is Love – Beatles
In MY Life – Beatles
Blessed – Elton John
Into the Mystic – Van Morrison
Through The Years – Kenny Rogers
Simple Man – Lynard Skynard
Garter Toss
Legs – ZZ Top
The Stripper
Keep your hands to yourself
You Sexy Thing
Wild Thing
A Little less Conversation – Elvis
You Can Leave Your Hat On
Do You Think I'm Sexy?
I'm Too Sexy – Right Said Fred
Hot in Here – Nelly
Cake Cutting
How Sweet It Is – J. Taylor
Pour Some Sugar On Me – Def Leppard
Happy Together – The Turtles
1,2,3,4 Plain White Tee's
HIt Me With Your Best Shot – P Benatar
Sweet Dreams – Eurythmics
Sweets For My Sweet – Drifters
Yummy Yummy – Ohio Express
The First Dance
Wonderful Tonight,
At Last
Can I Have This Dance?
You'll Never Know
A Kiss to Build a Dream On
Marry Me – Train
I Will Always Love You
When I Fall In Love
You Are So Beautiful To Me
Faithfully – Journey
For the First Time
Don't Know Much
Just The Way You Are
Here and Now – Luther Vandross
Tonight I Celebrate My Love
Unforgettable
Unforgettable
Always And Forever
You Are So Beautiful
The First Time Ever I Saw Your Face
Because You Loved Me
And I Love Her
Up Where We Belong
Can't Help falling in Love – Elvis
I Only Have Eyes For You
The Way You Look Tonight – Sinatra
Have I Told You Lately
Amazed – Lonestar
Beautiful – Gordon Lightfoot
Special songs for the First dance, Father / Daughter Dance, Mother / Son Dance Cake Cutting and Garter Toss, should be selected and given to the band leader or DJ at least a month prior to your event.
Your guest list should serve as a guide to choosing the best entertainment for the age and personalities of your guests.
Keep your hands to yourself
A master of ceremonies will provide the direction for your event. Musicians and DJs are equally talented in this department. After your selection, the MC will need a complete timeline of the reception
Supply a written list of all names to be announced or introduced with pronunciation notes if needed, to your emcee. Include those making speeches or toasts to be announced.
It's best to coordinate with your band leader or DJ the space provided for their equipment and the time requirements for the load in of their gear. A diagram of the event area is helpful, with the locale of the stage and the location of electrical outlets.
Ask family and friends to give you an unbiased opinion on what they liked at the last reception they attended.
If possible, listen to a band or DJ before you book them.
Match the music to your event. Whether a traditional or contemporary reception, your chosen performer should be able to accommodate the right sound for your guests.
Talk to your Band leader or DJ about what style of dress code you expect them to wear.
Be sure your contract includes everything in writing, such as the wedding date, correct location address, hours the music will be played, number of breaks and the specific time the band starts and ends.
If necessary, make a "do-not play list, including musical genres not wanted.
Helpful Sites
USA Bride.com
Brides.com
Bride Online.com
Wedding Details.com
Bridalguide.com
Weddingwire.com
WeddingWindow.com
WedSimple.com
Theknot.com
WedQuarters.com
MomentVille.com
WedShare.com
Weddings.MyEvent.com
eWedding.com
WeddingTracker
OurWeddingPlus
WedPageDesigns