Liquid Blue
Dance Bands:
Entertainment Act of the Year 2012
People's Choice Awards Biz Bash.
Entertainer Of The Year 2011
Spotlight Awards Event Solutions
World's Most Traveled Band 100+ Countries, 500+ Cities
America's Best Dance Band 2007 & 2001
National Music Awards
Guinness World Record© 2010
Hit Song Sung in Most Languages
Billboard Top-10 Hit Single! Earth Passport,
#3 Hot Dance Singles Chart 9/2010
Liquid Blue® is a multi award-winning international recording / touring act and cover band for high-end events. The San Diego based ensemble has performed in more than 100 countries and hold a Guinness World Record®. The band scored a Billboard Top Ten Hit in 2010 and have been featured on Seven Magazine Covers. In 2005 Liquid Blue became the first American act to be signed by a major Chinese record label and was chosen to represent the United States at the CCTV kick-off concert for the 2008 Summer Olympics in Beijing. The group has performed at sold-out, ticketed shows worldwide and has received more accolades, awards and recognition than any other party band in the event industry. Liquid Blue is a certified Green business.
America's Best Dance Band Liquid Blue is the most accomplished and highly acclaimed party band in the event business. Music To Move You"® is the band's official slogan and the audience is sure to be pumped up and excited from the first number until the finale. Honored as "America's Best Dance Band" by the National Music Awards, Liquid Blue was also named "Entertainment Act of the Year" at the 2012 Biz Bash Readers Choice Awards as well as "Entertainer of the Year" at the 2011 Event Solutions Spotlight Awards. Locally they've been recognized "Best Cover Band" at the San Diego Music Awards. The band covers over 600 songs including a multitude of musical styles. This is not your typical cover band but an internationally acclaimed, cutting-edge ensemble that will intrigue your guests and leave them wanting more. Liquid Blue has proven both on-stage and in the studio to be one of the world's premiere dance bands!
The Band & The Blue Girls® Liquid Blue features Grammy winning musicians, a former Elektra Records recording artist, a Billboard hit songwriter and a Chinese Idol finalist! On the female side, fronting the group is Nikki Green and the multi-talented BlueGirls® trio. In 2010 Nikki became the first American ever to qualify for the finals in Chinese Idol. Most of the BlueGirls play keyboards, guitar or both. The male fronts are Ellis Hall III and Scott Stephens. Scott is a former pro Roller Derby skater with the L.A. T-Birds. DJ Layla is a former World-Champion Surfer. The most recognizable band member is "The Grovler", with his top hat, blue beard and nasty guitar playing. There is also an optional horn section available, BlueBrass®.
Video Links
Video Gallery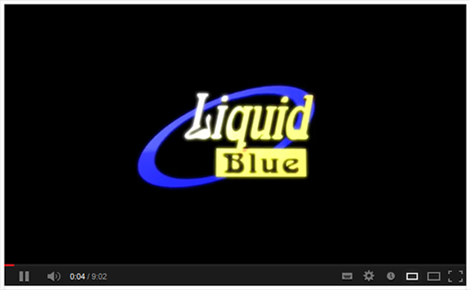 Audio Links
Artist
Song Title
Year
Style
Key
Tempo
1
50 Cent
In Da Club
2003
Hip-Hop/Rap
E
090
2
50 Cent & More
00's Hip-Hop Medley 2
-00's-
Hip-Hop/Rap
Gm
091
3
Abba
Waterloo
1974
Pop/Dance
C
144
4
Abba
Abba 70's Medley
-70's-
Pop/Dance
G
102
5
Abba
SOS
1975
Pop/Dance
F
120
6
Dancing Queen
1976
1976
Pop/Dance
G
102
7
Abba
Fernando
1976
Pop/Dance
A
102
8
AC/DC
You Shook Me All Night Long
1980
Rock/Metal
G
130
9
AC/DC
Highway To Hell
1979
Rock/Metal
A
115
10
Adam Ant
Goody Two Shoes
1982
Pop/Dance
188