Corporate
Memorable events require unforgettable performances from Dynamic entertainers!
Experienced & Proven Entertainers of all types, along with Event Services to create the perfect event.
Corporate Entertainment: Dance Bands, Headliners, Vocalists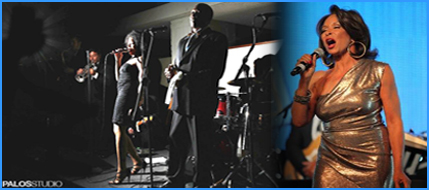 From Show Bands To Jazz Groups, Theme Bands DJ's & More
See Entertainment Page – Search By Category
Specialty Performers to add flair to your event.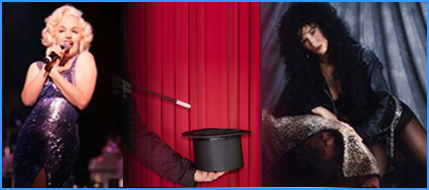 Embellish your event with Specialty Performers to add flair.
Comedians, Magicians, Jugglers, Impersonators, Dancers, & more
Creating Your Desired Event
So many subtle nuances bring together a well planned event and impress upon on your attendees. Let us use our years of experience and help deliver the perfect setting and ambiance for your next event. From large galas to more intimate cocktail parties, we can use our expertise to help deliver the desired atmosphere, and appropriate entertainment you desire.
We will bring to life your clear and precise vision, and will work hard to produce a memorable event that will enhance your company or association's image. Our professional staff can assist you in creating the perfect event for your occasion.
Achieving The Desired Ambiance:
Our experts can guide you through and assist with your needs for most event services. Banners, Linens, Printed Graphics, Themed Props, Step and Repeat Banners, Tables & Chairs, Furniture, Staging, Lighting, Entertainment, Games, Dance Floors, and More.
Theme Parties: Props & Themes Available
Decades –Asian – Art Deco – Auto Racing – Awards Ceremonies Beach – Black & White Casino – Christmas – Columns – Easter – European – French – Greek – Halloween – Hollywood – Italian – Las Vegas – Mardi Gras – Medieval – Military – Moroccan – Musical – Outer Space – Pirate – Roman – Sports – Tropical – Western and More: